Daily Bulletin
Central Elementary School Bulletin for Friday, October 20, 2017
DATES TO REMEMBER
Thursday, October 19 - TOMORROW - NO SCHOOL Prek-12
Thursday, October 19 - PreK-12 Parent Teacher Conferences & Scholastic Book Fair (10:00-6:00)
Friday, October 20 - NO SCHOOL – Fall Break (K-12)
Monday, October 23 - Positive Solutions for Families Sponsored by Nebraska Children and Families Foundation Rooted in Relationships Central School – 5:30-7:00 pm) Dinner & Childcare Provided – Call Central School to Register
Wednesday, October 25 - PTA Fundraiser Begins
Thursday, October 26 - Step Ahead Preschool ONLY – No School – Teacher Collaboration Day
Friday, October 27 - 1:15 Dismissal
Monday, October 30 - Positive Solutions for Families Sponsored by Nebraska Children and Families Foundation Rooted in Relationships Central School – 5:30-7:00 pm) Dinner & Childcare Provided – Call Central School to Register
Tuesday, October 31 1st Grade Visits Heritage Care Center – Halloween Activities
Tuesday, October 31 - Halloween Parade & Classroom Parties (2:00 pm)
Friday, November 3 - NO SCHOOL – Professional Development Day
---
NO SCHOOL
TOMORROW - Thursday, October 19 & Friday, October 20 NO SCHOOL (PreK-12th)
---
PARENT TEACHER CONFERENCES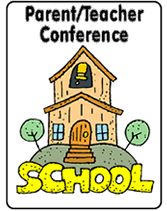 First quarter Parent-Teacher Conferences (PreK-6 Grade) will continue tomorrow, Thursday, October 19th (10:00-6:00). The Scholastic Book Fair sponsored by the Fairbury PTA will also be open to the public tomorrow, Thursday, October 19th (10:00-6:00). Hope to see you there!
---
RED RIBBON WEEK Red Ribbon Week is a national celebration that promotes and encourages students to choose to be drug free. We set our goals high to be the best we can be and also show good character by staying drug free!
Students are invited to participate in a week of spirit to celebrate our choice to be drug free.
Monday: We're Too Bright For Drugs! Wear your brightest colors.
Tuesday: Don't Let Drugs Ruin Your Dreams! Wear your pajamas.
Wednesday: "Lei" Off Drugs! Wear beach attire.
Thursday: My Future is Drug Free! Dress professional or for your future career.
Friday: Our School Chooses to be Drug Free! Wear red or a school shirt.
---
HALLOWEEN REMINDERS
As you are aware, Halloween is a time for fun and excitement for many children. Volunteer room parents are planning and organizing simple activities, games and treats for Halloween parties on Tuesday, October 31st. If you and your child wish, he/she may bring a costume/mask to school that day in a sack. Any costume brought to school should be easily slipped on and off. No costume weapons, (toy guns, knives, swords, etc.) may be brought to school. Please note that students will not be allowed to wear or apply any makeup or hair coloring during school. Halloween can serve as a springboard for discussions related to safety, manners and good citizenship. Let's do all we can to make this Halloween a safe time for children.
---
HALLOWEEN COSTUME PARADE & PARTIES
Central Elementary students are planning to participate in a school-wide Halloween Costume Parade on Tuesday, October 31st beginning at 2:00 p.m. Students will don their costumes and parade through classrooms providing for some "spooktacular" fun for all. Classroom parties with activities and treats will begin immediately following the costume parade.
---
NO SCHOOL
There will be NO SCHOOL Friday, November 3 for students attending Fairbury Public Schools for a Professional Development Day.
---
BEDTIME ROUTINES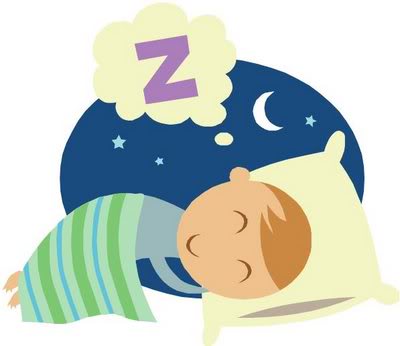 Our District Psychologist, Dr. Jill Timmons and our Elementary School Counselor, Mrs. Christy Lucking have put together an informational flyer to share with families. To see the Flyer click here...
---
View other dates: